Initiation Tournament
---
Welcome to the home of the AMHA Initiation/Novice Tournament. Please continue to check back to this page for tournament updates.
BC Hockey Tournament Sanction Number is 2017-2018-7455
4 Game Guarantee.
Locations
Abbotsford Entertainment Center

Abbotsford Ice rink (National training rink)
PCAHA Cross-Ice Hockey guidelines
Raffle and 50/50
Everyone knows we couldn't put events like this together without the support of players and parents. Please take the time to check out the Raffle baskets put together by our H2-H4 teams. All items have been generously donated by our AMHA parents and supporters. We will also be running a 50/50 draw for each game. Tickets will be sold $2/ea, 6/$10, or 13/$20. Bring your cash! And remember, you can't win if you don't play!
Skills Competition
There will be a skills competition run by the Abbotsford Pilots hockey team. There will be speed and agility tests as well as a shot count the goalies face per game. Certificates will be awarded. Additionally, the Pilot's mascot "ACE" will attend! Please see the schedule for skills competition times for your team.
Tournament/Jamboree Rules - All rules will be played under the PCAHA/BC Hockey Cross Ice Rules.
Schedule By Date/Time:
| | | | | | | | |
| --- | --- | --- | --- | --- | --- | --- | --- |
| Game # | Date | Arena | Start Time | End Time | Home Team | Visitor | Notes: |
| 1 | Friday, January 05, 2018 | Abbotsford Centre | 8:30 AM | 9:30 AM | Chilliwack H2-2 | Abbotsford H2-2 | |
| 2 | Friday, January 05, 2018 | Abbotsford Ice Rink | 9:30 AM | 10:30 AM | Abbotsford H4-2 | Abbotsford H4-1 | |
| 3 | Friday, January 05, 2018 | Abbotsford Centre | 9:45 AM | 10:45 AM | Abbotsford H2-3 | Abbotsford H2-1 | |
| 4 | Friday, January 05, 2018 | Abbotsford Ice Rink | 10:45 AM | 11:45 AM | Abbotsford H4-4 | Abbotsford H4-3 | |
| 5 | Friday, January 05, 2018 | Abbotsford Centre | 11:00 AM | 12:00 PM | Mission H2-2 | Langley H2-3 | |
| 10 | Friday, January 05, 2018 | Abbotsford Ice Rink | 12:00 PM | 1:00 PM | Mission H4-2 | Abbotsford H4-5 | |
| 7 | Friday, January 05, 2018 | Abbotsford Centre | 12:15 PM | 13:15pm | Abbotsford H3-1 | Langley H3-C4 | |
| 8 | Friday, January 05, 2018 | Abbotsford Centre | 13:30pm | 14:30pm | Chilliwack H3-4 | Abbotsford H3-3 | |
| 11 | Friday, January 05, 2018 | Abbotsford Ice Rink | 14:30pm | 15:30pm | Abbotsford H4-1 | PMAHA H4-3 | |
| 6 | Friday, January 05, 2018 | Abbotsford Centre | 14:45pm | 15:45pm | Abbotsford H2-1 | Mission H2-1 | |
| 12 | Friday, January 05, 2018 | Abbotsford Ice Rink | 15:45pm | 16:45pm | Abbotsford H4-3 | Abbotsford H4-2 | |
| 7 | Friday, January 05, 2018 | Abbotsford Centre | 16:00pm | 17:00pm | Abbotsford H3-4 | Abbotsford H3-2 | |
| 13 | Saturday, January 06, 2018 | Abbotsford Centre | 7:45 AM | 8:45 AM | Langley H3-C4 | Abbotsford H3-4 | |
| 14 | Saturday, January 06, 2018 | Abbotsford Centre | 9:00 AM | 10:00 AM | Langley H2-3 | Chilliwack H2-2 | |
| 23 | Saturday, January 06, 2018 | Abbotsford Ice Rink | 9:30 AM | 10:30 AM | Abbotsford H4-5 | Abbotsford H4-4 | |
| 15 | Saturday, January 06, 2018 | Abbotsford Centre | 10:15 AM | 11:15 AM | H1 Team 1 | H1 Team 2 | |
| 24 | Saturday, January 06, 2018 | Abbotsford Ice Rink | 10:45 AM | 11:45 AM | PMAHA H4-3 | Mission H4-2 | |
| 16 | Saturday, January 06, 2018 | Abbotsford Centre | 11:30 AM | 12:30 PM | Mission H2-2 | Mission H2-1 | Skills Competition |
| 25 | Saturday, January 06, 2018 | Abbotsford Ice Rink | 12:00 PM | 1:00 PM | Abbotsford H4-3 | Abbotsford H4-1 | |
| 17 | Saturday, January 06, 2018 | Abbotsford Centre | 12:45 PM | 13:45pm | Abbotsford H3-2 | Abbotsford H3-1 | Skills Competition |
| 26 | Saturday, January 06, 2018 | Abbotsford Ice Rink | 2:30 PM | 3:30 PM | Abbotsford H4-4 | Abbotsford H4-2 | |
| 27 | Saturday, January 06, 2018 | Abbotsford Ice Rink | 3:45 PM | 4:45 PM | PMAHA H4-3 | Abbotsford H4-5 | |
| 18 | Saturday, January 06, 2018 | Abbotsford Centre | 14:00pm | 15:00pm | Abbotsford H3-4 | Abbotsford H3-3 | Skills Competition |
| 19 | Saturday, January 06, 2018 | Abbotsford Centre | 15:15pm | 16:15pm | Langley H3-C4 | Chilliwack H3-4 | Skills Competition |
| 20 | Saturday, January 06, 2018 | Abbotsford Centre | 16:30pm | 17:30pm | Abbotsford H2-2 | Abbotsford H2-1 | Skills Competition |
| 21 | Saturday, January 06, 2018 | Abbotsford Centre | 17:45pm | 18:45pm | Chilliwack H2-2 | Abbotsford H2-3 | Skills Competition |
| 22 | Saturday, January 06, 2018 | Abbotsford Centre | 19:00pm | 20:00pm | Mission H2-1 | Langley H2-3 | Skills Competition |
| 28 | Sunday, January 07, 2018 | Abbotsford Centre | 7:45 AM | 8:45 AM | Abbotsford H2-1 | Mission H2-2 | |
| 29 | Sunday, January 07, 2018 | Abbotsford Centre | 9:00 AM | 10:00 AM | Abbotsford H3-3 | Abbotsford H3-1 | |
| 38 | Sunday, January 07, 2018 | Abbotsford Ice Rink | 9:30 AM | 10:30 AM | Abbotsford H4-1 | Mission H4-2 | |
| 30 | Sunday, January 07, 2018 | Abbotsford Centre | 10:15 AM | 11:15 AM | Abbotsford H2-3 | Abbotsford H2-2 | |
| 39 | Sunday, January 07, 2018 | Abbotsford Ice Rink | 10:45 AM | 11:45 AM | Abbotsford H4-5 | Abbotsford H4-3 | |
| 31 | Sunday, January 07, 2018 | Abbotsford Centre | 11:30 AM | 12:30 PM | Chilliwack H3-4 | Abbotsford H3-4 | |
| 40 | Sunday, January 07, 2018 | Abbotsford Ice Rink | 12:00 PM | 1:00 PM | Abbotsford H4-2 | PMAHA H4-3 | |
| 32 | Sunday, January 07, 2018 | Abbotsford Centre | 12:45 PM | 13:45pm | Mission H2-1 | Chilliwack H2-2 | |
| 41 | Sunday, January 07, 2018 | Abbotsford Ice Rink | 1:15 PM | 2:15 PM | Mission H4-2 | Abbotsford H4-4 | |
| 33 | Sunday, January 07, 2018 | Abbotsford Centre | 14:00pm | 15:00pm | Abbotsford H3-3 | Abbotsford H3-2 | |
| 34 | Sunday, January 07, 2018 | Abbotsford Centre | 15:15pm | 16:15pm | Abbotsford H2-2 | Mission H2-2 | |
| 35 | Sunday, January 07, 2018 | Abbotsford Centre | 16:30pm | 17:30pm | Abbotsford H3-1 | Chilliwack H3-4 | |
| 36 | Sunday, January 07, 2018 | Abbotsford Centre | 17:45pm | 18:45pm | Langley H2-3 | Abbotsford H2-3 | |
| 37 | Sunday, January 07, 2018 | Abbotsford Centre | 19:00pm | 20:00pm | Abbotsford H3-2 | Langley H3-C4 | |
Schedule by Division:
H1
| | | | | | | | |
| --- | --- | --- | --- | --- | --- | --- | --- |
| Game # | Date | Arena | Start Time | End Time | Home Team | Visitor | Notes: |
| 15 | 2018-01-06 | Abbotsford Centre | 10:15 AM | 11:15 AM | Abbotsford H1-1 | Abbotsford H1-2 | |
H2
| | | | | | | | |
| --- | --- | --- | --- | --- | --- | --- | --- |
| Game # | Date | Arena | Start Time | End Time | Home Team | Visitor | Notes: |
| 1 | 2018-01-05 | Abbotsford Centre | 8:30 | 9:30 | Chilliwack H2-2 | Abbotsford H2-2 | |
| 2 | 2018-01-05 | Abbotsford Centre | 9:45 | 10:45 | Abbotsford H2-3 | Abbotsford H2-1 | |
| 3 | 2018-01-05 | Abbotsford Centre | 11:00 | 12:00 | Mission H2-2 | Langley H2-3 | |
| 6 | 2018-01-05 | Abbotsford Centre | 14:45 | 15:45 | Abbotsford H2-1 | Mission H2-1 | |
| 14 | 2018-01-06 | Abbotsford Centre | 9:00 | 10:00 | Langley H2-3 | Chilliwack H2-2 | |
| 16 | 2018-01-06 | Abbotsford Centre | 11:30 | 12:30 | Mission H2-2 | Mission H2-1 | Skills Competition |
| 20 | 2018-01-06 | Abbotsford Centre | 16:30 | 17:30 | Abbotsford H2-2 | Abbotsford H2-1 | Skills Competition |
| 21 | 2018-01-06 | Abbotsford Centre | 17:45 | 18:45 | Chilliwack H2-2 | Abbotsford H2-3 | Skills Competition |
| 22 | 2018-01-06 | Abbotsford Centre | 19:00 | 20:00 | Mission H2-1 | Langley H2-3 | Skills Competition |
| 28 | 2018-01-07 | Abbotsford Centre | 7:45 | 8:45 | Abbotsford H2-1 | Mission H2-2 | |
| 30 | 2018-01-07 | Abbotsford Centre | 10:15 | 11:15 | Abbotsford H2-3 | Abbotsford H2-2 | |
| 32 | 2018-01-07 | Abbotsford Centre | 12:45 | 13:45 | Mission H2-1 | Chilliwack H2-2 | |
| 34 | 2018-01-07 | Abbotsford Centre | 15:15 | 16:15 | Abbotsford H2-2 | Mission H2-2 | |
| 36 | 2018-01-07 | Abbotsford Centre | 17:45 | 18:45 | Langley H2-3 | Abbotsford H2-3 | |
H3
| | | | | | | | |
| --- | --- | --- | --- | --- | --- | --- | --- |
| Game # | Date | Arena | Start Time | End Time | Home Team | Visitor | Notes: |
| 4 | 2018-01-05 | Abbotsford Centre | 12:15 | 13:15 | Abbotsford H3-1 | Langley H3-C4 | |
| 5 | 2018-01-05 | Abbotsford Centre | 13:30 | 14:30 | Chilliwack H3-4 | Abbotsford H3-3 | |
| 7 | 2018-01-05 | Abbotsford Centre | 16:00 | 17:00 | Abbotsford H3-4 | Abbotsford H3-2 | |
| 13 | 2018-01-06 | Abbotsford Centre | 7:45 | 8:45 | Langley H3-C4 | Abbotsford H3-4 | |
| 17 | 2018-01-06 | Abbotsford Centre | 12:45 | 13:45 | Abbotsford H3-2 | Abbotsford H3-1 | Skills Competition |
| 18 | 2018-01-06 | Abbotsford Centre | 14:00 | 15:00 | Abbotsford H3-4 | Abbotsford H3-3 | Skills Competition |
| 19 | 2018-01-06 | Abbotsford Centre | 15:15 | 16:15 | Langley H3-C4 | Chilliwack H3-4 | Skills Competition |
| 29 | 2018-01-07 | Abbotsford Centre | 9:00 | 10:00 | Abbotsford H3-3 | Abbotsford H3-1 | |
| 31 | 2018-01-07 | Abbotsford Centre | 11:30 | 12:30 | Chilliwack H3-4 | Abbotsford H3-4 | |
| 33 | 2018-01-07 | Abbotsford Centre | 14:00 | 15:00 | Abbotsford H3-3 | Abbotsford H3-2 | |
| 35 | 2018-01-07 | Abbotsford Centre | 16:30 | 17:30 | Abbotsford H3-1 | Chilliwack H3-4 | |
| 37 | 2018-01-07 | Abbotsford Centre | 19:00 | 20:00 | Abbotsford H3-2 | Langley H3-C4 | |
H4
| | | | | | | | |
| --- | --- | --- | --- | --- | --- | --- | --- |
| Game # | Date | Arena | Start Time | End Time | Home Team | Visitor | Notes: |
| 8 | 2018-01-05 | Abbotsford Ice Rink | 9:30 | 10:30 | Abbotsford H4-2 | Abbotsford H4-1 | |
| 9 | 2018-01-05 | Abbotsford Ice Rink | 10:45 | 11:45 | Abbotsford H4-4 | Abbotsford H4-3 | |
| 10 | 2018-01-05 | Abbotsford Ice Rink | 12:00 | 13:00 | Mission H4-2 | Abbotsford H4-5 | |
| 11 | 2018-01-05 | Abbotsford Ice Rink | 14:30 | 15:30 | Abbotsford H4-1 | PMAHA H4-3 | |
| 12 | 2018-01-05 | Abbotsford Ice Rink | 15:45 | 16:45 | Abbotsford H4-3 | Abbotsford H4-2 | |
| 23 | 2018-01-06 | Abbotsford Ice Rink | 9:30 | 10:30 | Abbotsford H4-5 | Abbotsford H4-4 | |
| 24 | 2018-01-06 | Abbotsford Ice Rink | 10:45 | 11:45 | PMAHA H4-3 | Mission H4-2 | |
| 25 | 2018-01-06 | Abbotsford Ice Rink | 12:00 | 13:00 | Abbotsford H4-3 | Abbotsford H4-1 | |
| 26 | 2018-01-06 | Abbotsford Ice Rink | 14:30 | 15:30 | Abbotsford H4-4 | Abbotsford H4-2 | |
| 27 | 2018-01-06 | Abbotsford Ice Rink | 15:45 | 16:45 | PMAHA H4-3 | Abbotsford H4-5 | |
| 38 | 2018-01-07 | Abbotsford Ice Rink | 9:30 | 10:30 | Abbotsford H4-1 | Mission H4-2 | |
| 39 | 2018-01-07 | Abbotsford Ice Rink | 10:45 | 11:45 | Abbotsford H4-5 | Abbotsford H4-3 | |
| 40 | 2018-01-07 | Abbotsford Ice Rink | 12:00 | 13:00 | Abbotsford H4-2 | PMAHA H4-3 | |
| 41 | 2018-01-07 | Abbotsford Ice Rink | 13:15 | 14:15 | Mission H4-2 | Abbotsford H4-4 | |
We would like to thank the following donors who helped make this tournament possible:


Sports Zone - South Fraser Way, Abbotsford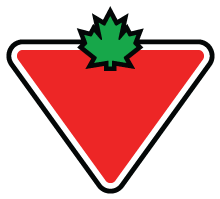 Canadian Tire - South Fraser Way, Abbotsford

Get Air - South Fraser Way, Abbotsford

Costco - Sumas Way, Abbotsford
Country 107.1 Abbotsford


Nestle Water Canada


Safeway - Chilliwack
Abbotsford Chrysler


Midas Construction


Captain Crunch Recycling


Safeway - Abbotsford